The rapid and unpredictable spread of COVID-19 caught many companies unaware and left them to assess the success (or failure) of existing business continuity and disaster recovery plans in its wake. Were they adequately prepared? Did their plans address the people, process, and technology challenges posed by the pandemic? Did yours?
Below find Gartner's top recommendations for businesses in response to the current pandemic.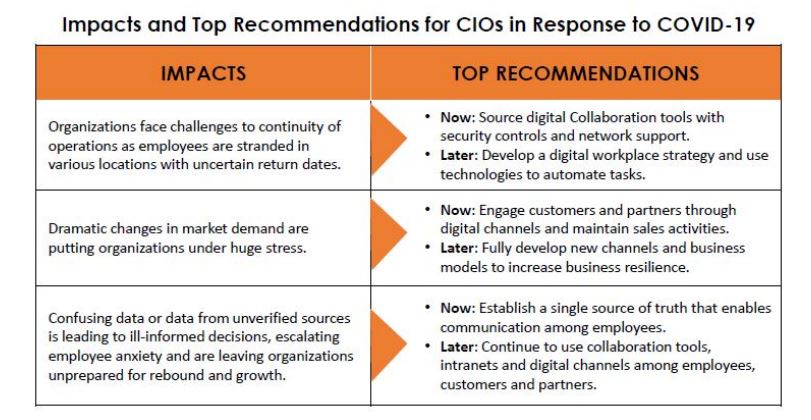 At this point we can only move forward. Use this opportunity to assess and implement the processes and technology that will enable communication among teams, enable productivity, and allow you to meet your customers' expectations.
The ARCO Group provides robust Unified Communication and Collaboration tools, Business Continuity and Disaster Recovery services, enterprise-class Security and Compliance software, and much more. We have helped our clients through more than 15 Florida hurricane seasons with no downtime and no data lost.